Kudos
What they're saying
The artists and their crews were overwhelmingly grateful for the chance to rest, enjoy a good meal, and share with other artists and theme camp participants as evidenced by the following testimonials: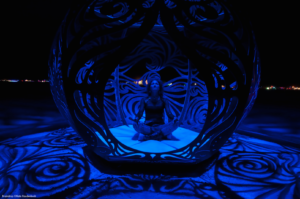 Kate Raudenbush – Braindrop "What an amazing program…very memorable! Feeding hearts as well as bodies. You do that very well!"
Zach Morris – The Drifting Encyclopedia"I want to extend a very personal thanks to FtA. Specifically, for the night you fed a weary foursome that wandered into your tent and found ourselves pampered beyond anything we could've expected. After a grueling day, the food, generosity, and overwhelming sense of respect and community literally brought tears to our eyes."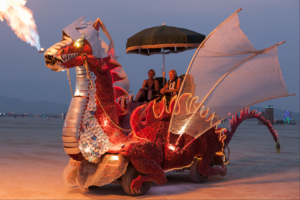 Gail Holthausen – Spin Art Camp"We had so much fun hosting Luminous Passage at our camp! We gifted each of our diners with their own art at the Spin Art machine. They had a blast. We also thank you for the lovely dinner we had at the FtA camp. We felt so special and welcome. I have such a lovely memory of that evening…hard to top it!"
Efus Richman – Evo-Wall "My crew had a great time and we really appreciated all the effort and hospitality that went into this program, the organization and of course, the dinners!"
Tucker Teutsch – Basura Sagrada"We really do appreciate all you did for us. I know that while we may never ever go to Burning Man ever again (EVER AGAIN!), Feed the Artists will likely become an institution for years to come (or at least until you come to your senses and swear off that hedonistic Gomorrah!)."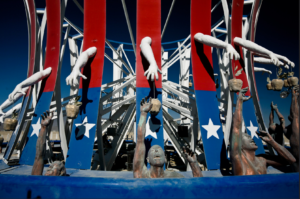 Peter Hudson – Tantalus"I have to say that I was quite honored with the "Feed the Artists" program from Entheon Village to feed my entire crew one evening. It was a great way to meet the other artists and get out of my myopic hole."
Brett Levine – The Hydrogen Economy"One of the most fun things for me this year was to show up early and get to know the other artists better (go FtA!)."
Charlie Smith – Fleeble Flobbler"The largest reward was to be a recipient of an artist grant then to be fed by the Feed the Artists program."
Dan Das Mann"I heard rave reviews."
Rebecca Anders – Flaming Lotus Girls"The gift of such good food, a social nexus, and a moment of broader focus than our own work was wonderful for the installation crew of the Flaming Lotus Girls, and for many others too.
Although our members didn't get a chance to thank all of you at FtA and Entheon Village, the meal(s) you provided us were deeply appreciated and healthful on many levels. It's hard work, as you know, to bust ass on a massive project whose success in such a challenging environment is always uncertain.
To be recognized, cherished, fed, and named is such a kind and supportive gift; from myself and the rest of the FLG installation team, many thanks and best of luck carrying on this vital and delicious work!"
Jonathan Foote – Swarm "Feed The Artists was a nice asset this year: Colonel Angus and his folks are to be thanked and encouraged."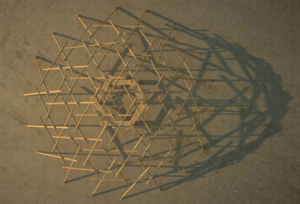 Glenn Easley – Harmonic Geometry "Kudos to Colonel Angus and the FtA program for all the great meals pre-event – being well-fed really helps with morale. My crew and I felt very nurtured by the many great meals – and were really delighted by the serendipitous encounter with old friends at Pleasure Island."